Main content starts here, tab to start navigating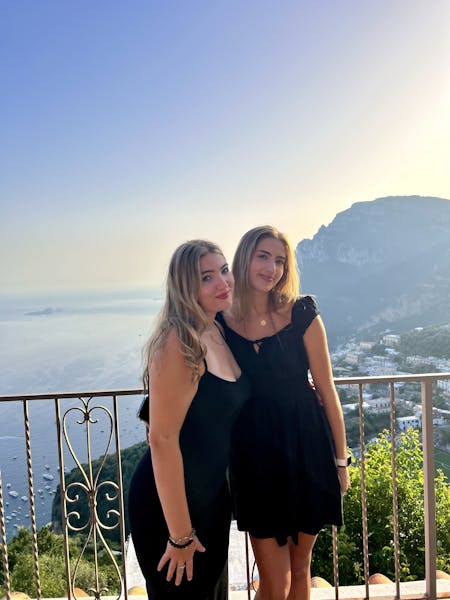 Hanna & Janis
Hanna, a former student of Monroe Woodbury High School now a business major in college. Works hard to ensure all customers have a great experience.
Janis, a current Monroe Woodbury High School student welcomes guests with a warm smile.
Both girls travel to Italy yearly, keeping up with the Italian culture and traditions that they proudly bring back to share at Villa Positano.